FREE Dream Wheel participation to new subscribers of our monthly email updates. Make the request in your email. Enjoy, and thank you. (Must be at least 18 years old to participate. Good for one participation.)
All purchases are managed through PayPal, a secure payment site. You can use a credit card at PayPal. PayPal emails me as soon as you make a purchase. My email (ascensiongateways) is the header of the payment page. There are no refunds for services rendered. For more information on any service
email here
. Please allow up to two days for a response or delivery of most services.
These were given to me through visional experiences in the order they are listed and compliment The Gateways as dimensional healing modalities. The Template must precede the Liquid Silver. Otherwise the attunements are flexible in order and can be repeated as you feel necessary. I guide your light through the visional experience. Please choose the appropriate attunement from the drop down menu before adding to cart. (Images for the attunements are in production.)
The River Attunement
This is an attunement for when you feel like you're lagging behind, stuck in the past, edgy, or just generally feel like you're missing something. It helps get you "up to step". It is also a prerequisite to the first Gateway.
Silver Tree Attunement
This is the tree of prosperity that enhances one's spiritual path and inherent gifts.
Ageless Attunement
Here the aging issues are relaxed to allow space for full expression in the infinite moment.


Light Worker Attunement
This attunement balances opposing fields of energy and simultaneous realities. It supplies the necessary equal flow where all things become possible.
Identities Attunement
Here the extensions of multi-dimensionality are relaxed as being separate identities or roles to allow fluidity and spontaneity in being.
Template Attunement
This addresses the misperceptions about the new template coming on-line with the evolutionary changes so that one can properly integrate and implement it creatively. This is a beneficial "adjustment".
Liquid Silver Attunement
Here the connection between reason and creativity is enhanced towards unity and wholeness as we move beyond separatism.
Density Attunement
This lightens form, reduces density, and allows for greater movement in thought or intent where substance once interfered.
Solar Aspect Attunement
A blend with the solar aspect is offered here. This covers multiple levels.
These are described on The Gateways page. Please choose the appropriate gateway from the drop down menu before adding to cart.

Reading $65
Not your standard psychic reading. The readings change as I do through the events detailed in my diary page. Here I give an email response primarily as a seer, detailing what I am shown through vision, but often include other psychic impressions. This is not a reading in response to questions. Spirit presents a current theme through a series of visions. The final vision represents the outcome or the final stage. Often the reading is like a metamorphosis, a healing, and "a becoming" as your light moves through the stages.

Flash $5
This is non-directed energy where I "bridge the light." Therefore, it does not address any specific issues and can be used for anyone you care about. All that is required is a request and a name.

Dream Wheel $10
Participation in the Dream Wheel.


Personal Wheel $25
The personal wheel is a sacred space where you can set your intentions. It is similar to the Dream Wheel only more focused and personal, something of a wishing well.
Dream Interpretation $20
Dreams are but another level of our experience where important messages are received or journeys are taken. Interpretations are delivered by email.
Apprenticeship $130 monthly
The apprentice program is designed towards self-empowerment and freedom. Lessons or exercises are emailed each week. The program is very individualized and guided by spirit. Each apprentice is supported in their respective direction. You will naturally open up to your path under your own effort. Dream Wheel participation is included in monthly fee.
Portrait $1300
As usual, "Spirit" submitted this intriguing idea out of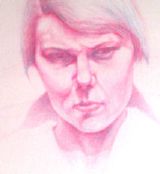 the blue, and I'm excited with the potential in it. This is a Spirit guided portrait drawing I do from an image that you submit to me. With a BFA in drawing and painting, works in private collections and publications, international purchase awards, and my light going into the work over many days, I feel you will be pleased with the finished piece, and what it may do for you even while I'm working on it. Any impressions I receive during the process will be layered in the portrait. Final product will be shipped unframed, no larger than 16 x 20 with sufficient border for proper matting. Due to the number of requests please allow several months for delivery.
Daniel is a recipient of the nationally recognized honors program,
Who's Who Among Students in American Universities & Colleges
. His contributions in humanities led to a record number of awards for his alma mater at the state level.


The Dreaming Pillow (coming soon)
Even a light meditation on this pillow slip is "dreamy" and a good place to start. Truly for the explorer.
Testimonials:
"...does amazing energy work," "Thank you for the confirmation...you read that perfectly," "...wise man and a true clarifier," "Very friendly and helpful," "...superb energy worker," "Magical," "Awesome," "a Mozart with energy."
Disclaimer: All services are provided for entertainment purposes only, and no guarantees are implied or stated. You must be 18 years or older to receive a service, and to make a purchase. No service will be offered to those under 18 years old. A service is not a substitute for professional, legal, financial, medical, or psychiatric advice or care. Please seek the advice of a trained Medical Profesional about any health concern. Services are subject to the client's interpretation.